Gang Tagging on Moraga Dr Santa Rosa, Ca
Exact Location = 38.42172, -122.70015
Click photos to enlarge
Recent Gang Tagging Halloween Night Oct 31 2007
South Corner Santa Barbara + Moraga 1147 Santa Catalina
Daves House 3 Foul mouths Sep 25 2007
Below partial tag. Suspect seen in act running off towards the east into Cypress Ridge Oct 31 2007 11:50 pm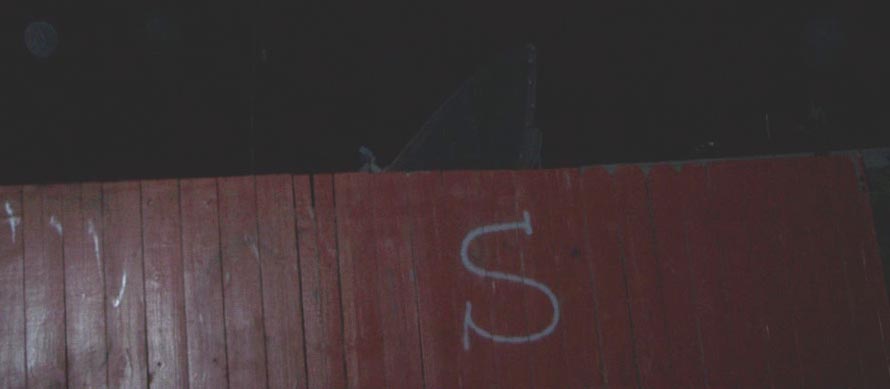 Additional Tags Added about 1 week later to above. These Photos taken Nov 12 2007 around 6:00 pm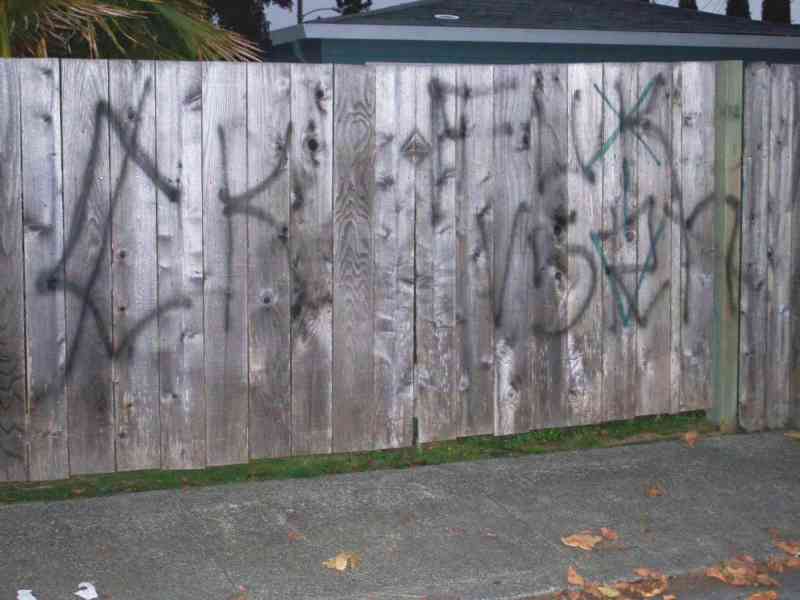 ---
More Gang Tagging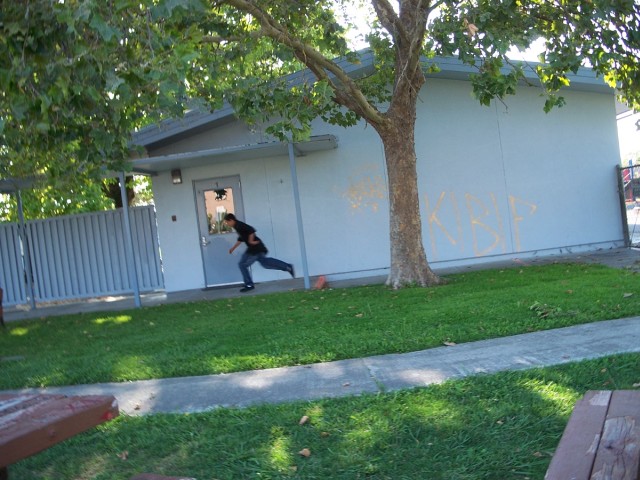 Suspicious boy running away - Click to enlarge Approx Oct 1 2007
Vatos Locos
a X3 (13) Sureno, blue color, gang from Healdsburg
Click photos for original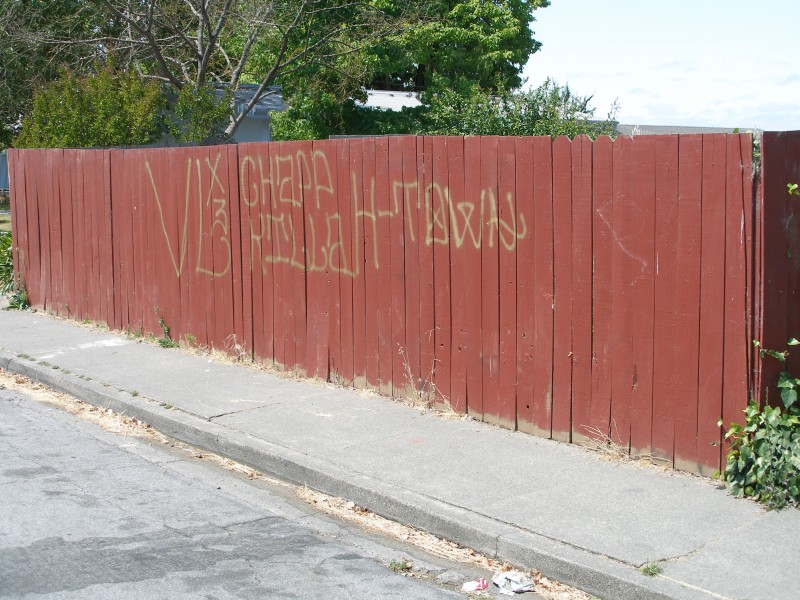 Above photo taken July 10 2007 11:49AM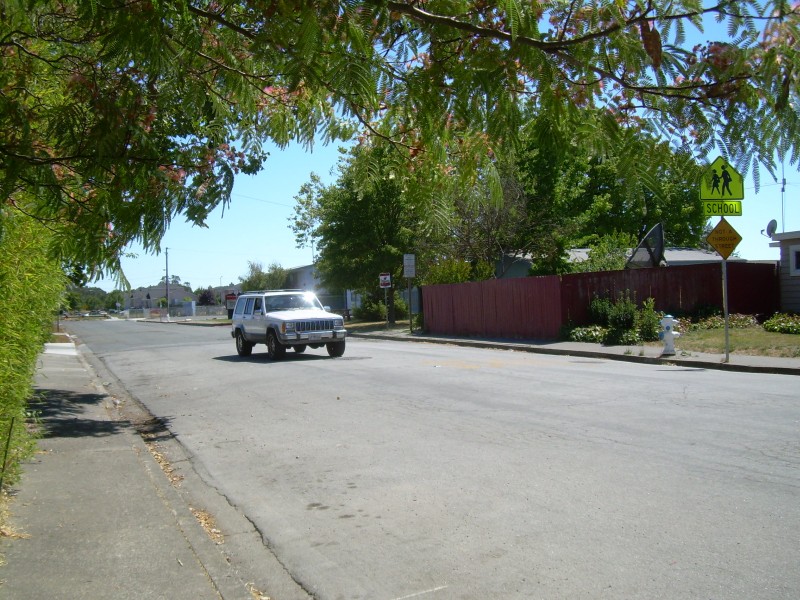 Above photo taken Sunday July 15 4:20 pm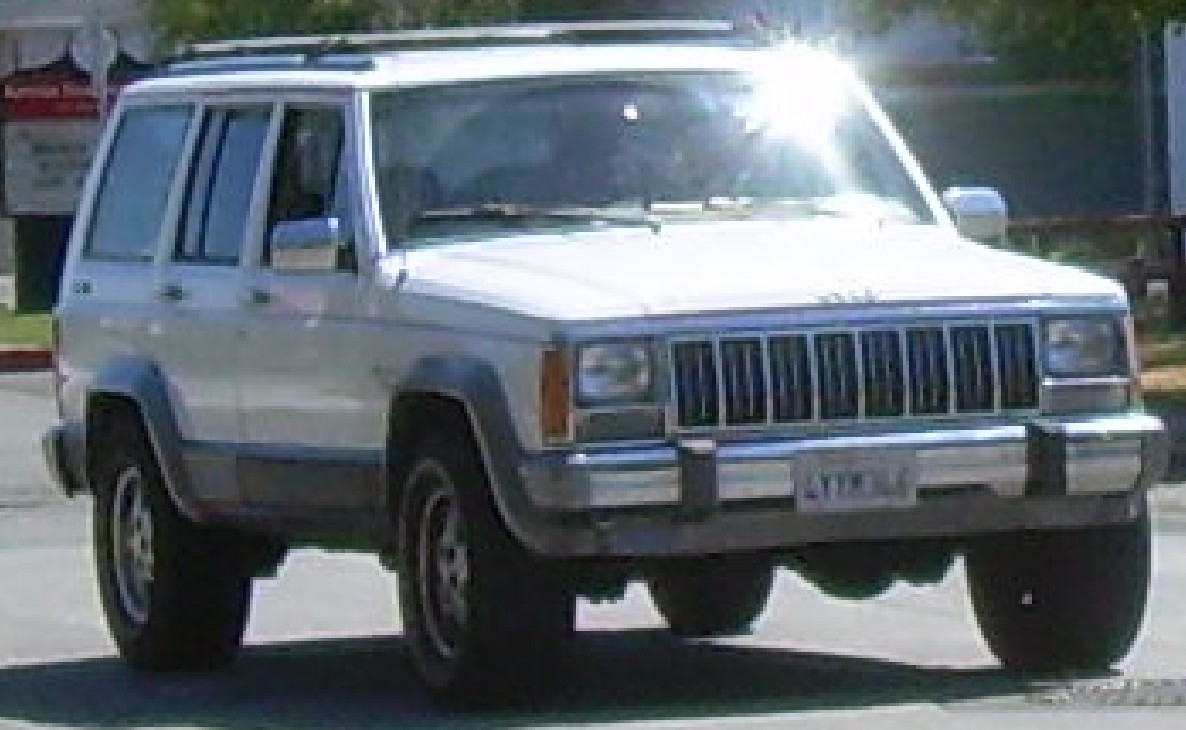 What is the license number on this Jeep? some guesses include: LYYMOLC, LY1MOLC, 4YXM346, or 4YTM346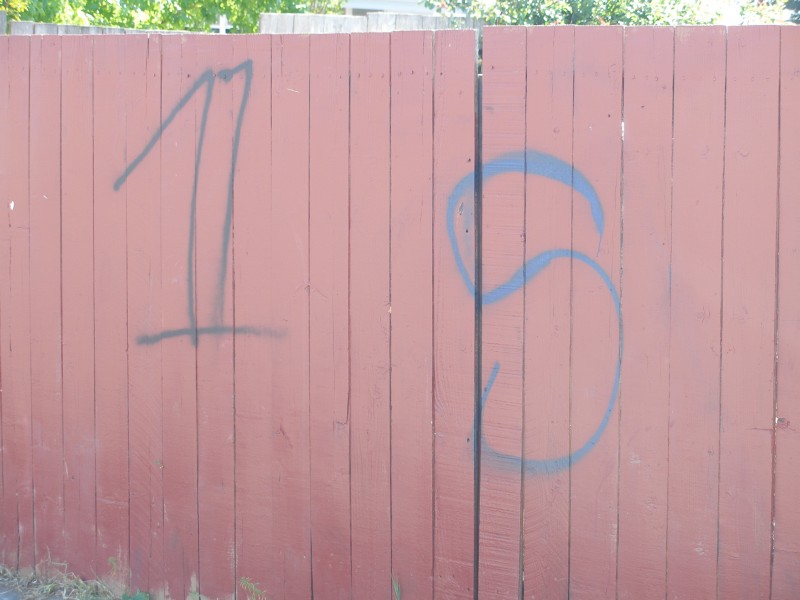 Above photo taken Sunday May 20 2007 4:30 pm. This is incomplete because the men in a jeep the same as the one above,
were seen painting this on the fence and speed off at about 4:10 pm that same day. That is two colors black and dark blue.

Above Photo taken 3:08 PM Aug 3 2007 after finding a card on the doorstep. This graffiti was not known to exists until the night before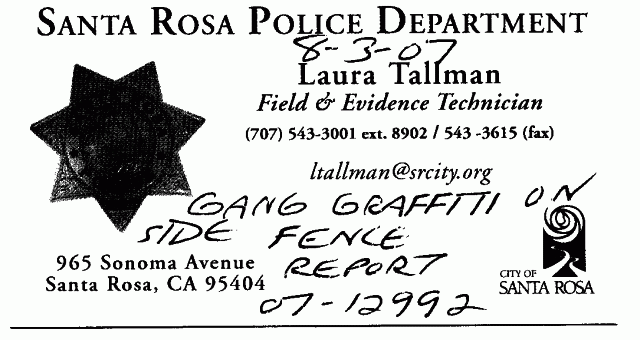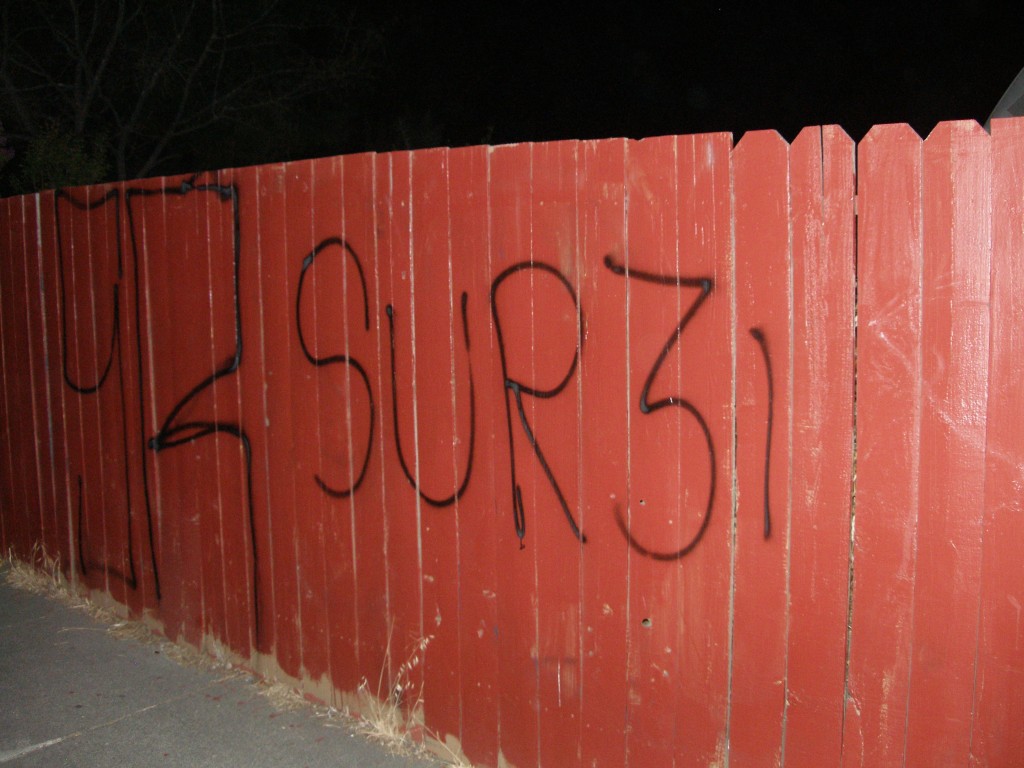 9:03 PM August 21 5 older Hispanic males in their older teens were observed and started running down San Domingo. The paint is still wet and looks to be incomplete. I removed it with a rag and some gas shortly after taking the picture.
These photos of other Graffiti in the aria were taken Sunday Aug Sunday August 19 between 7:41 and 8:15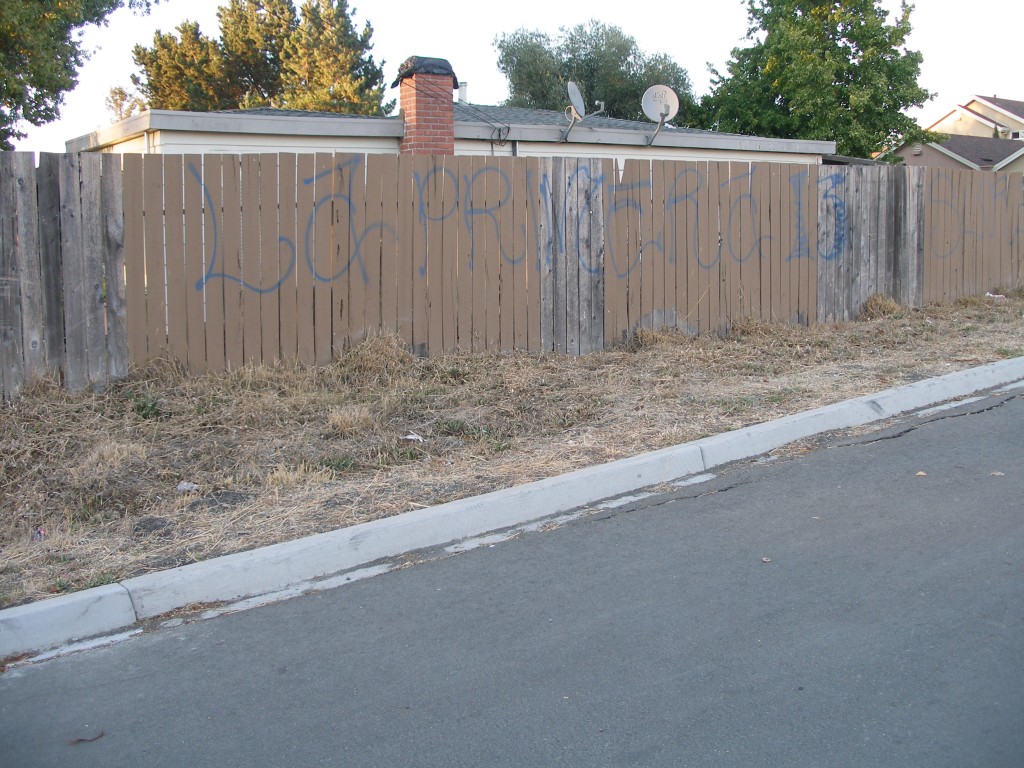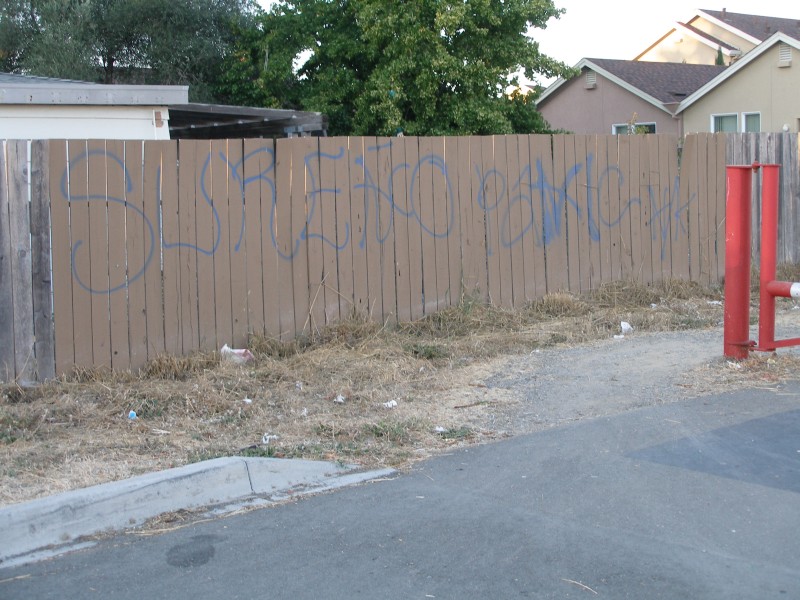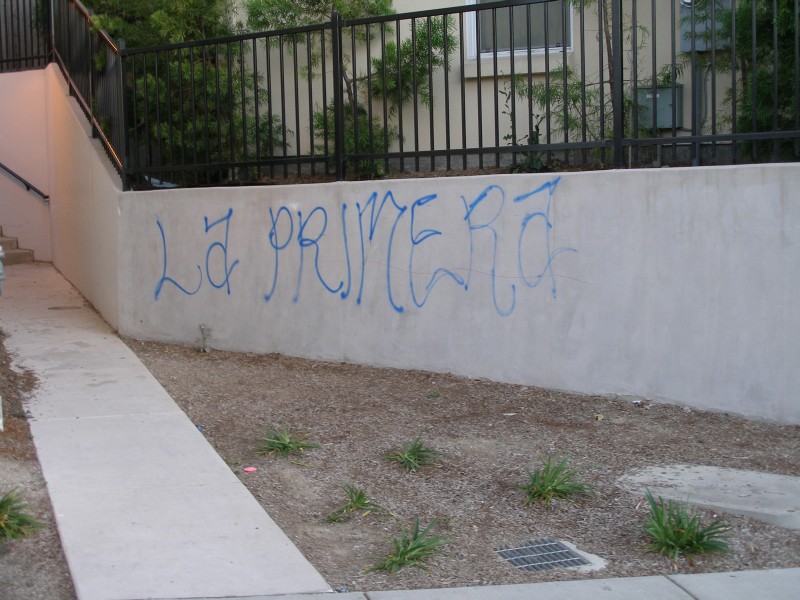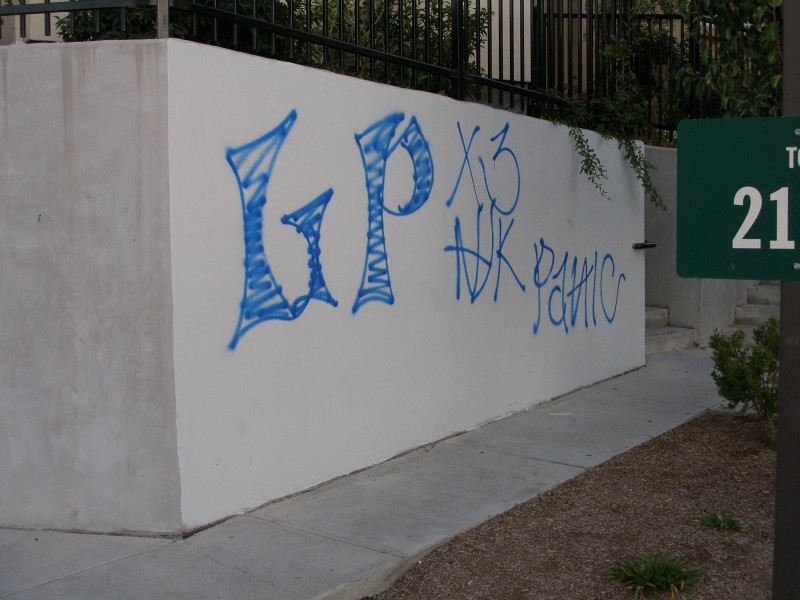 Photos taken Sept 23 2007
The below Graffiti was placed on Saturday (Sep 22 07) somewhere between 2:00 pm and 5:00 pm during the day.
This is at the Kawana Springs Elementary school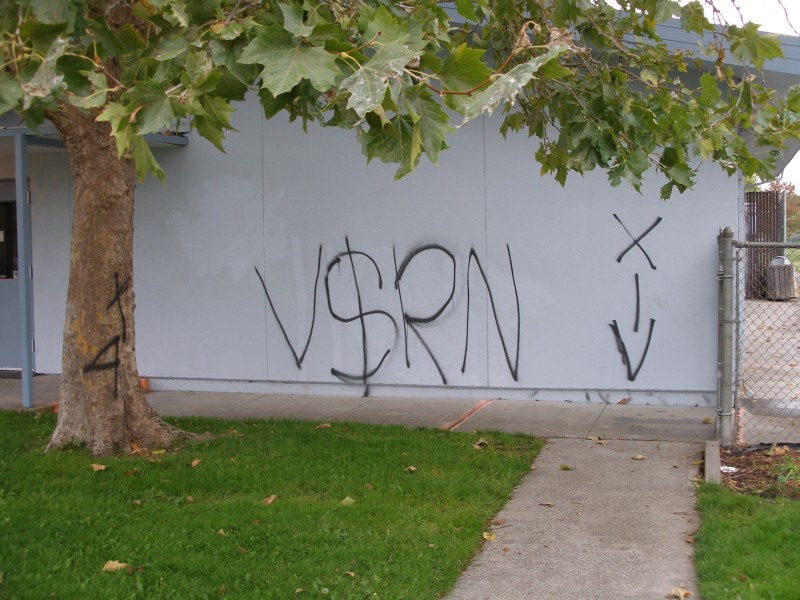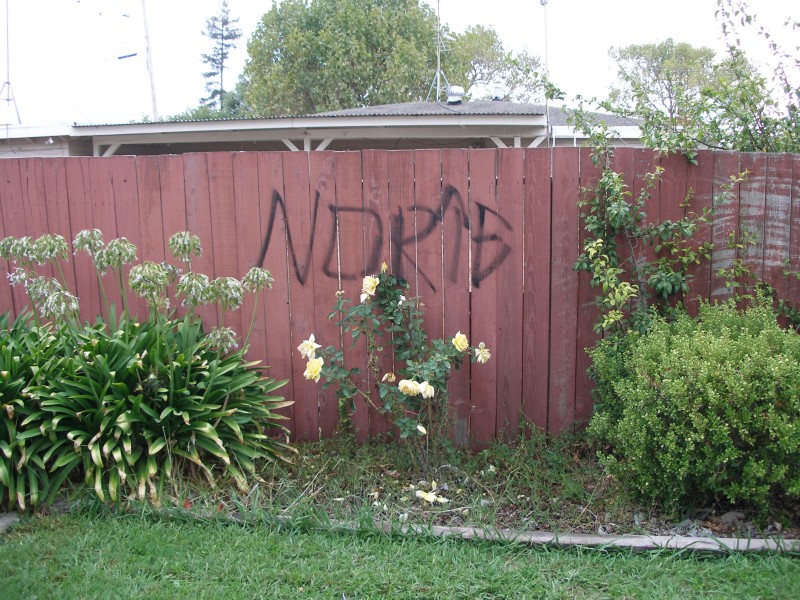 The above is a close up of below on fence in upper right of photo.