Welcome to Pleasant Grove, Utah.
Growing up in a place where you have some nice scenery is priceless and hiking in the mountains near by is a lot of fun. Pleasant Grove is where I grew up and enjoyed this beautiful backdrop of mount Timpanogus, which towers up to about 11500 feet and is visible from anywhere in the valley Including this view from Provo. This must be why everybody wants to live there now. From Provo there is a scenic canyon road that goes behind Timpanogus and a popular trail leads to the top.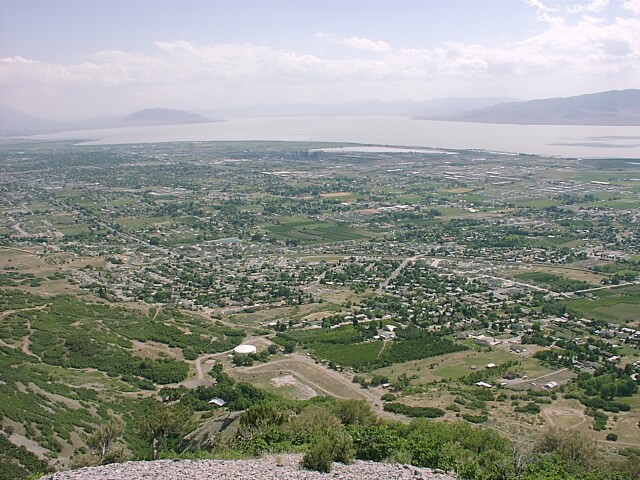 Hi res view of south Utah Valley Hi res view of North Utah Valley
At the foothills of Pleasant Grove is the a mountain which has a big white G painted on it. You can hike up to the top of it to get some nice views of the valley from about 1000 feet higher. That is Utah lake in the background. The G stands for Pleasant Grove and is where I went to school. Here is the 'Y' on a hill near Brigham Young University and there are other letters all around Utah.

Below is about half way up a trail that leads to the G. From here you can start to see the whole valley below.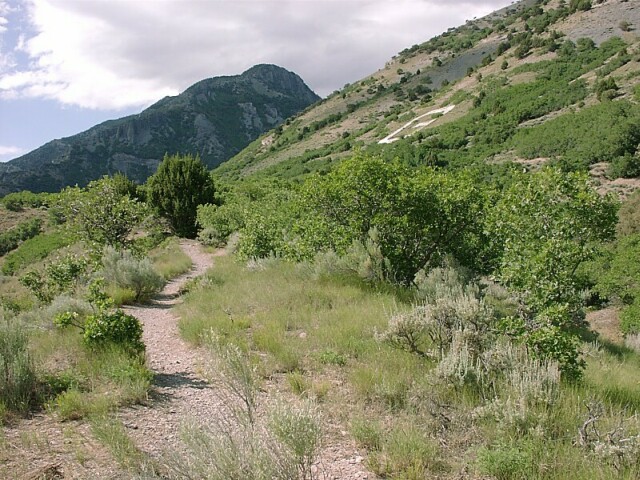 Close-up of the 3 inch wide white aluminum strips that are laid out on the ground to form a big G. You can see some names of hikers that made it all the way. There is truly not another spot in the whole world I would rather be.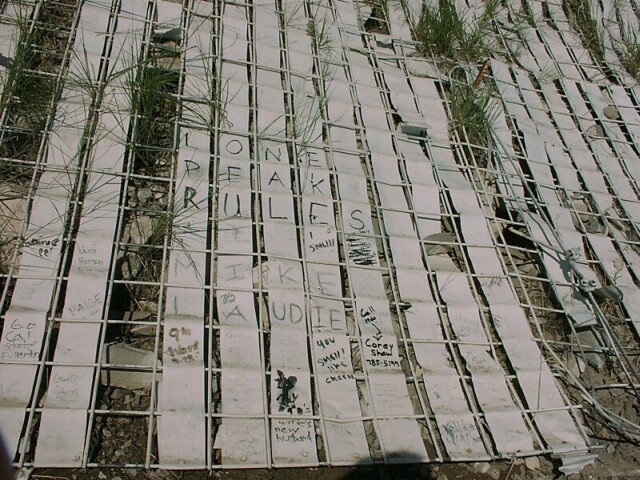 Just to the south of the 'G' Mountain is Battle creek canyon which has a hiking trail that leads to a beautiful waterfall and then goes further up to the foot of Mt Temponogus. There are some beautiful meadows and trails that lead all over that make it fun to go exploring. Click on the pictures to make them bigger.