May 27 Yampa River Trip
Yampa River Rafting through the Dinosaur National Monument has it all! As the last free-flowing river in the entire Colorado River drainage, the Yampa River is incredibly wild in May and June. The Rocky Mountain spring run off creates big roaring rapids with an average descent of 12-14 feet per mile. The gradient at Teepee Rapid is an amazing 31 feet per mile!

Raft alongside 2000-foot high white canyon walls with black tiger-stripes; hike side canyons to prehistoric rock art and abandoned caves. The whitewater is exciting and heart pounding while the slower river sections offer spectacular scenery to quiet the soul. Ancient Indian history and geological features fascinate your thirsty mind; and star-studded nights evoke thought and appreciation for our place on Earth.
Group Photo (Click to Enlarge)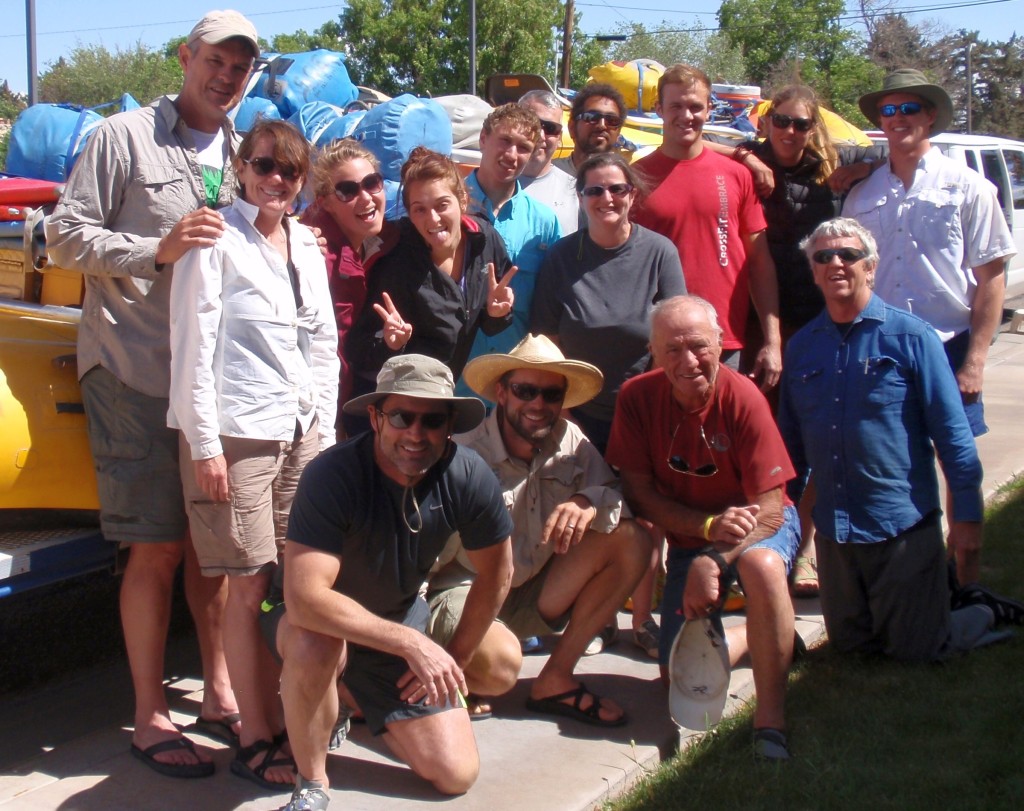 Download zip files of all original images Day1 Day2 Day3 Day4
All images are free for personal non-commercial use